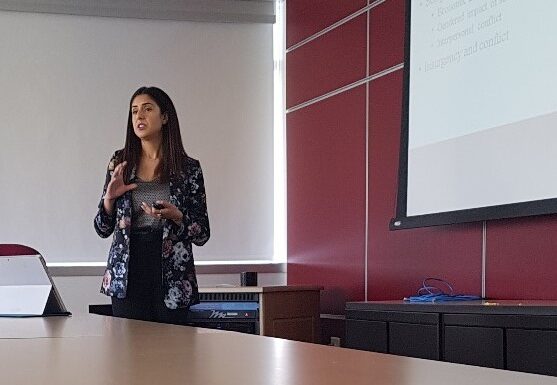 Anushka is a Senior Research Associate at the Centre for Global Child Health at the Hospital for Sick Children. She is an Assistant Professor (status-only) at the Social & Behavioural Health Sciences Division at the Dalla Lana School of Public Health at the University of Toronto. Her research explores health decision making in low- and middle-income countries, particularly Pakistan, focusing on women and children. Drawing from multiple disciplines such as anthropology, demography, and public health, she aims to understand how health decisions are shaped by social, political and religious ideologies. Her research situates health beliefs and practices in their larger context which includes their regional, national, and global histories. It also explores the class and caste-based histories that give rise to particular inequities and health practices. She has extensive experience conducting research in Pakistan.
Anushka has a PhD in Public Health from the School of Public Health at the University of Alberta. She has Masters in Demography and Health from the London School of Hygiene and Tropical Medicine, and a Bachelors degree in Human Biology and Religion from the University of Toronto.
Anushka won best poster at the 2018 Canadian Conference on Global Health and is also the recipient of a IDRC Doctoral Research Award.
Research Interests:
Sexual and reproductive health
Family Planning
Qualitative Methods; Ethnographic approaches
Humanitarian Crisis
Role of social, political, and religious ideologies on health decision making
Geographic focus on Pakistan