Anushka offers poetry workshops that allow individuals the opportunity to expand their creative practice, learn to use writing as a tool to explore their emotions, and develop their poetic toolkit. She has delivered workshops in-person and online.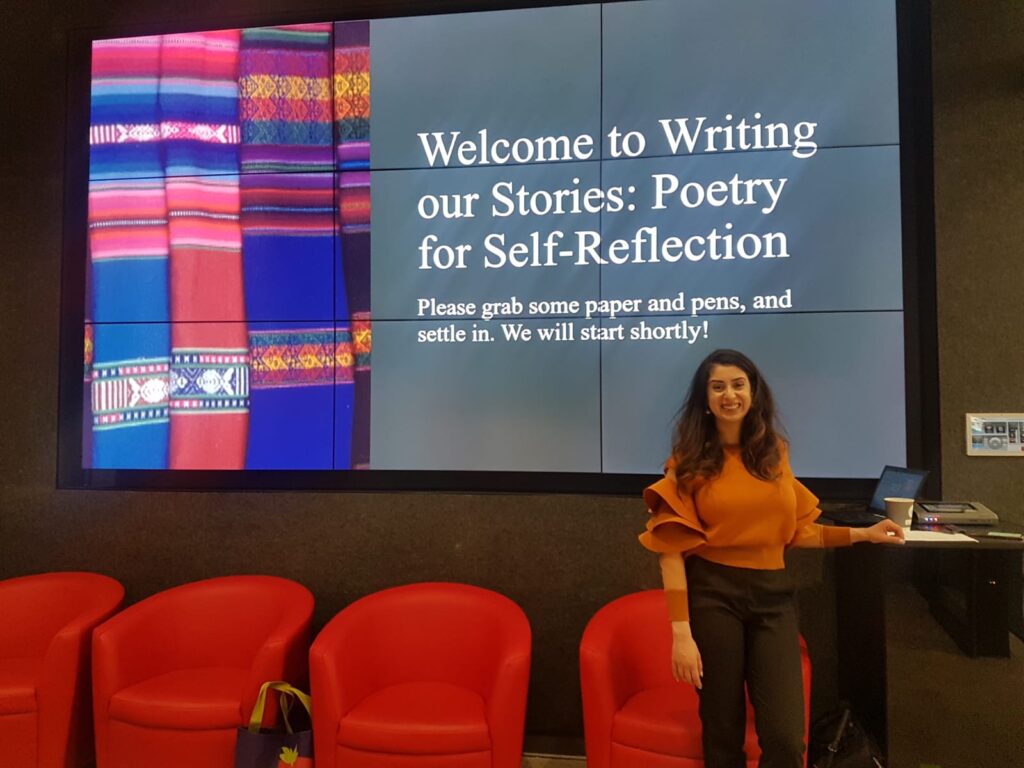 Example: Writing our Stories: Poetry as a Tool for Self-reflection
Objectives of this session
This workshop will teach you how to transform your everyday experiences into poetry through a guided journey inward. Through several writing exercises, you will begin to step inside self-reflection and outside of your comfort zone. The workshop intends to make poetry accessible to individuals with varied experience.